Watch any content with your friends
Synclify is a browser extension that lets you watch any streamed content in sync with your friends. Open-source and ad-free, straight from your browser.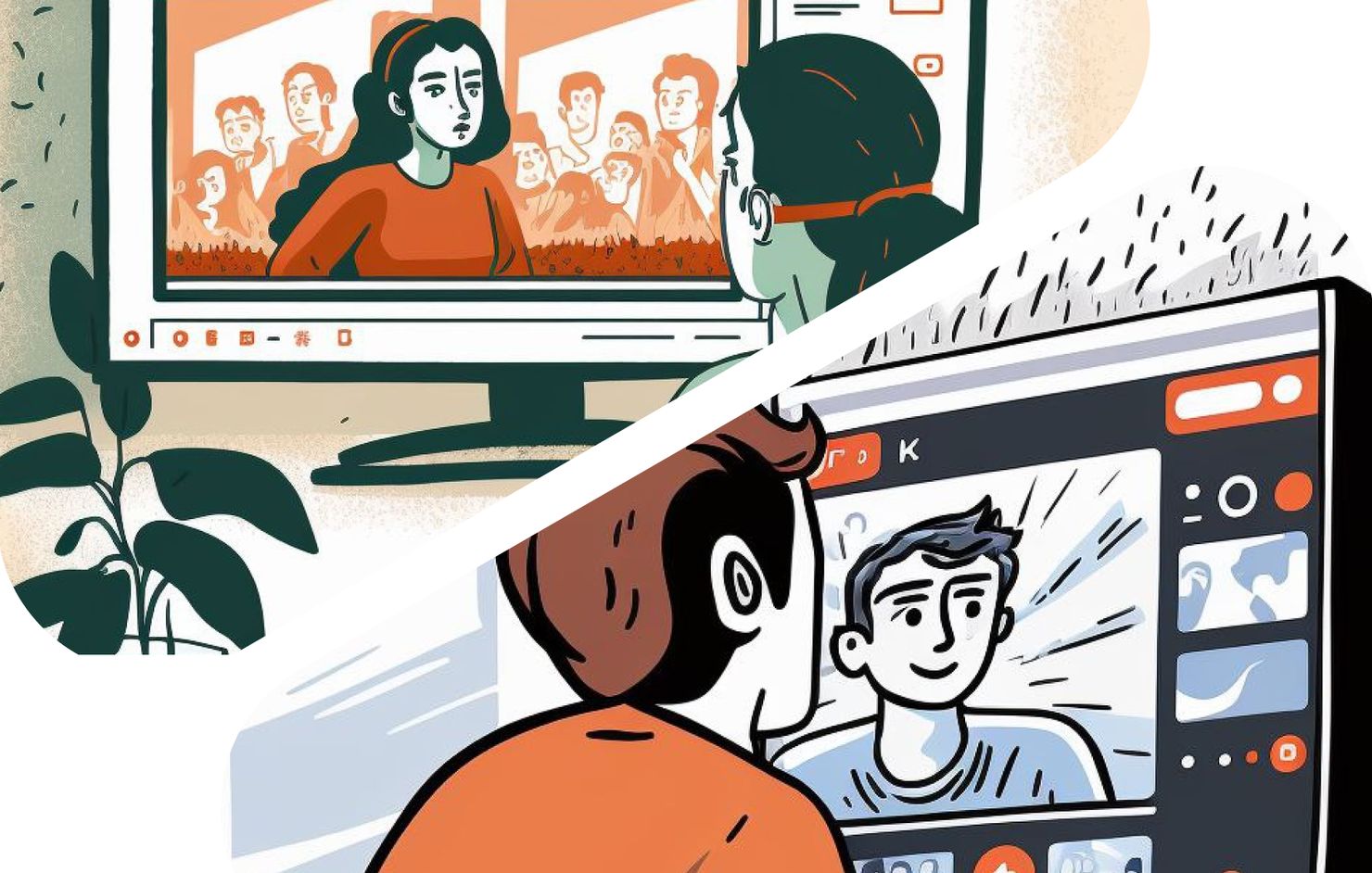 Warning:
Project is still in early development so weird bugs or behaviour are to be expected.
Features
What you get with
Synclify
Take a look at all the features Synclify has to offer
Sync videos with your friend
Use the extension to sync play/pause, playback, and volume changes.
Easy to use
Create a room code, share it with your friend, and watch together! Fast and easy.
Works anywhere
There are no limits. Use Synclify on any webpage that contains a video or an embedded video.
Ads-free and open-source
Synclify is completely ad-free and privacy friendly. No hidden tracking or data shared, you can check it yourself because yes, it's also open-source.
Get started
Add to your browser
Add the extension to your browser so you can create a room or join one using the code your friend gave to you.
Create a room
Click on the extension icon to open the menu and press on "Create room" to get a room code and start the synchronization.
Share the code
Share the code with your friend! They'll put it in the input box, press "Join" and...
Frequently Asked Questions
Where can i send feedback?
You can send your feedback here.
Can i use it with more than one friend?
It should work but hasn't been tested yet.
The extension doesn't work on XYZ.com what can i do?
Refresh the page and try again. If the issue persists send your feedback here.
How can i support the development?
The best way is to share the word and suggest the extension to your friends! If you want to help with server costs you can become a Github sponsor
How can i contribute to the development?
The extension, as well as the backend code that runs on the server are open-source. Check out the Github repo, any contribution is appreciated.
What are you waiting for?
You're one click away from creating a watch party with your friends!